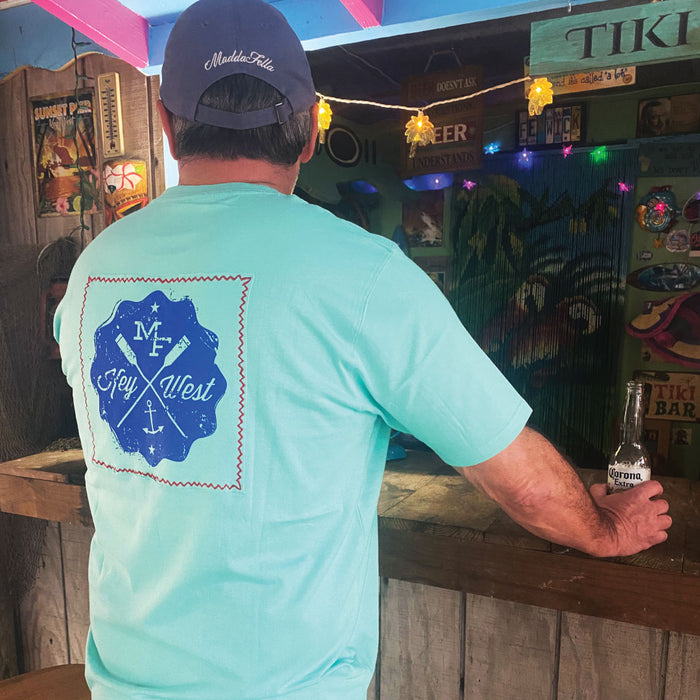 Previous
Next
Marquesas Tee
Color
Size
Our custom-designed, vintage-styled Marquesas tee shirts capture the essence of being on the water. Feel fresh and cool in our long- or short-sleeve tee made from the softest Peruvian cotton.
100% cotton for incredible softness and durability
Pre-washed to hold garment shape and color
Nautically-inspired graphics with zig-zag stitching for a patchwork look
Available in long sleeve and short sleeve styles
Crew neck with a comfortable, tagless collar
Flat hem for casual dressing
Machine washable   
Perfect on a warm sunny day, on a cooler evening, or as a layer in cooler weather, our lightweight tee has you covered.